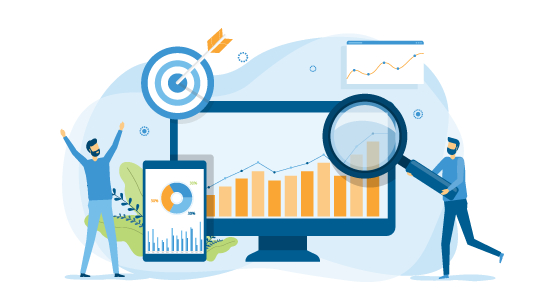 Cookie policy
The Electronic Communications Act (Official Gazette No. 109/2012), ZEKom-1, has incorporated rules on the use of cookies and similar technologies to shop or access information stored on users' computers, tablets or mobile devices into the legal system.
Our website may place a so-called "cookie" on your computer's browser.
What are cookies?
Cookies are small text files that give us information about how often a person visits our website and what content the user views. Cookies are not harmful and are always temporary. The cookies themselves do not contain any data that would allow a person to be identified. You always have the option to accept or reject cookies. Most web browsers accept cookies automatically, which you can change in the settings so that your computer rejects cookies or you receive a warning before a cookie is stored.
Strictly necessary cookies
These are cookies that are necessary for the proper functioning of the website and without which the transmission of the message on the communication network would not be possible. These cookies enable user-friendly online services, a better user experience and do not require consent.
 Google Analytics
Our website uses Google Analytics, a web analytics service provided by Google. Google Analytics uses cookies to analyse how users use the website. The information obtained by the cookie about your use of the website (including your IP address) will be transmitted to and stored by Google [on servers in the United States]. Google will use this data for the purpose of evaluating your use of the website, compiling reports on website activity for website operators and providing other services relating to website activity and internet usage. Google may also transfer this data to third parties where required to do so by law, or where such third parties process the data on Google's behalf. Google will not associate your IP address with any other data held by Google.
Google Analytics sets the following cookies:
_ga 2 years This randomly generated number is used to determine unique visitors to our website.
_gid 24 hours This randomly generated number is used to determine unique visitors to our website.
_gat 1 minute Limiting the frequency of requests.
You can find detailed information about Google Analytics and your privacy (including how you can control the data sent to Google) at https://policies.google.com/privacy/partners.
Service cookies
We cannot manage the use of third-party cookies; for more information about these cookies, visit the websites of these persons, e.g. Facebook, Twitter, Instagram, YouTube.
If you do not want to use online cookies, you can refuse or disable the storage of cookies in your browser settings. If you agree to the use of our cookies, but not to the use of third-party cookies, you can select the "block third-party cookies" option (reject third-party cookies) – the option may vary slightly between different browsers.
How to manage cookies?
You can also control and change cookie settings in your web browser. For information about cookie settings, select the web browser you are using.
If you have previously given your consent for cookies and later changed your mind and excluded the receipt of cookies in your browser, your visit to the website will be understood as a first visit. In this case, you will receive a cookie notification again.
Additional questions
All further questions about cookies can be sent to us at the email address [email protected]